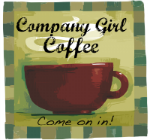 I've been rather oblivious to what's been going on in Vancouver until very recently. Yesterday I was finally able to catch some of the Olympic Games on the T.V.
at the laundromat
, between loading washers and tracking down my toddler son. Our T.V. at home is not connected to cable or an antenna, so it was a special treat to sit and watch a few events as the clothes spun round.
Meanwhile, I have been contemplating the Lenten season. Our church doesn't do anything liturgical besides communion, so I'm
in the same boat with Megan
, at
Sorta Crunchy
. I've nearly decided what I will do to mark the season this year. For Lent I would like to give up my endless quests for novel recipes and simplify our meals. This should free me to focus on other priorities, like preparing my heart to celebrate the resurrection and spending focused time with my three fast-growing children.
And how about you? Are you planning anything for the Lenten season? Or does your congregation join in remembering Lent together in some way? I love to learn about the different ways people express their faith. Diversity is invigorating, don't you think?