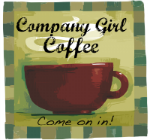 Besides a red tricycle, which was captured on an old home movie reel (anyone else remember those bright lights during filming?), I don't recall many of the Christmas gifts I received as a girl . What comes to mind are the unique flavors that we enjoyed each Christmas season. My mother was a teacher and embraced the time she had off during the holidays to do baking galore. We would make Swedish flatbread, crinkle cookies, and two of my favorites--
Swedish tea ring
and holiday fruitcake. Yes, I like my mom's fruitcake--so much so that I was glad to receive a loaf in care packages when I lived away from my parents in college and beyond.
On Christmas eve (or perhaps Christmas day), Mom would make turkey (in the microwave), wild rice stuffing, and whole wheat dinner rolls. Friends who shared her Swedish heritage would sometimes give us some Swedish potato sausage from their travels to Lindsborg, Kansas, or elsewhere. And in with the holiday spread, there was always a jar or pickled herring. Year after year my mom and dad would urge me to try some with a twinkle in their eyes. They knew full well that the offer would elicit a wrinkled nose refusal from me.
I'm glad you could take a stroll with me, back to the old brick house on 42nd Street where I spent my youth. It's good to reminisce, both for myself and to gather material for future yarns to spin for my children. Furthermore, I've convinced myself that I should bake some fresh memories for my family next week. Thanks, Rachel, for the wonderful
prompt
today!