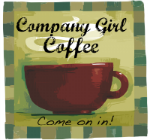 Enthusiasm, wonder, and dental appointments--these are a few of the reasons I am thankful for the blessing of my children this week.
My two-and-a-half year-old son cheered me on this morning. While riding on my back as we trudged hurriedly to my daughter's school, I was thankful for his encouraging words that I "can do it!"
However, when I first I opened the door this morning, I was caught by surprise by the thick blanket of snow covering the driveway. Great. We would have to walk in this.
Off went my daughter's sneakers and we lost several minutes struggling to push her feet into her purple boots. We rushed to preschool late, and I returned to collect my other two children so I could take my other daughter to kindergarten.
My haste and annoyance on the first drop off expedition caused me to miss any beauty in the snow. But my oldest daughter could not help but stop and notice, despite my proddings to hurry.
"Hey, it's a woodpecker!"
I heard the tapping too, and quickly scanned the tree to try and spot the bird.
"Look, there's a cardinal!"
I did manage to sight the bright red plumage that my daughter was pointing out.
"Those branches look like reindeer antlers."
Yes, I agreed, but we still had to pick up the pace to have any hope of arriving before the bell rang.
How alike I was to the harried subway riders who
missed the masterpieces
being played by the violinist in their midst! I went back later to snap some photos of the snowy path we'd traversed earlier in the day. The snow was still beautiful, but some of the pristine exquisiteness had begun to fade. My daughter was ready to stop, observe, and take in the moments that would never come again. I urged her forward. Who's instructing who here?
Besides the lessons I am learning, I often find my children to be quite useful. My daughter reminded me of her dental appointment last night. Thanks to her, we arrived at the office just in time.
As I work my way through the tasks of today, I pray that I will have a reverent heart for God and be better at appreciating all his wonders. From frosted branches to three pieces of his handiwork he began weave within me three, five, and seven years ago, there is much beauty to celebrate.