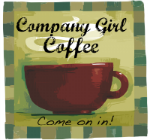 Apparently, a thorough cleaning of the bathroom or kitchen floor is an irresistable invitation for someone to make a huge mess there. It usually happens within the first 24 hours of me finally getting it clean. This week was no exception.
Such a phenomenon is akin to spiritual house cleaning. According to
Matthew 12:44-45
, order and empty space can attract chaos and evil influences to a person's heart. When it comes to the physical house where I live, I wish things could stay clean for a while. But grime just keeps accumulating by the hour.
When I fill my time with
too many activities
(which I tend to do), the conditions inside my house and within my heart worsen. Actually taking time to tidy my house gives me mental space to reflect and meditate on what God is saying to me. But alas, cleaning does not come naturally to me (and
Erin's words
remind me I am not alone in this).
As I'm cleaning up spills or picking up dirty socks over and over, perhaps I can ponder deeper truths instead of just being annoyed. One is that I need to come and let God cleanse my sin-stained heart each time I make a mess of it. And since I continue to err, I must keep seeking forgiveness. My reluctance to humble myself gets in the way of this however.
Delving into the book of
Isaiah
, I see that continuing to ignore the need to make things right leads to very grave consequences. As I wrestle with applying the principles that come from studying Isaiah, it's helpful to be part of a group of women doing the same thing. Sometimes I think I shouldn't be relying on a method or structure for my spiritual growth; yet God is currently using the
BSF
approach to speak to me. I am thankful that
He patiently persists.
How is He speaking to you?